Last night the world lost a big glorious goofball of a cat. My dear friend Scott Lynch's cat Muse died suddenly and unexpectedly at home. As those of you who follow me on social media or read Friday Cat Blogging know, we had the pleasure to play surrogate monkey for Muse, aka Giant War Cat to my readers, for nearly two months this summer. We will miss him enormously and we're heartbroken for Scott and his other person, Elizabeth Bear. I haven't the heart to write any more, so I will say goodbye to him in pictures.
This was the first time I met him.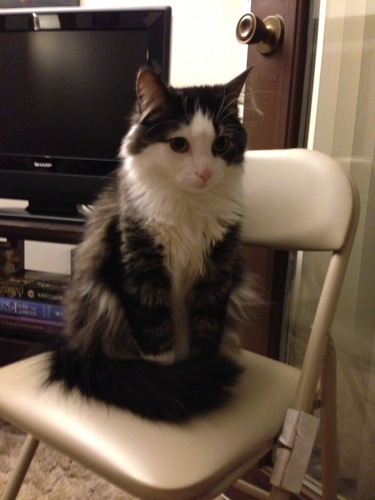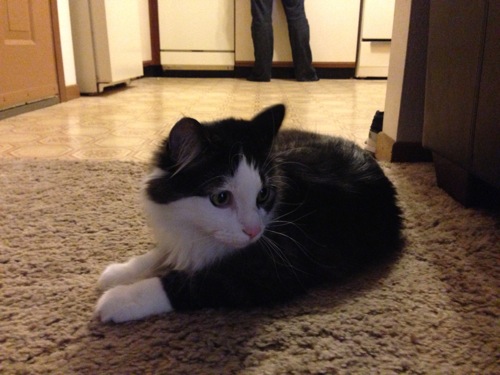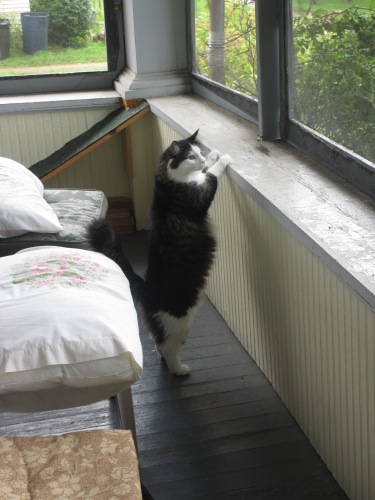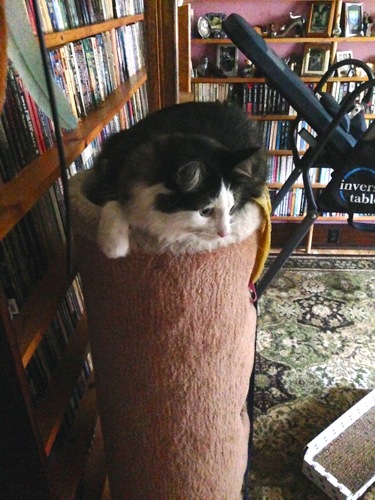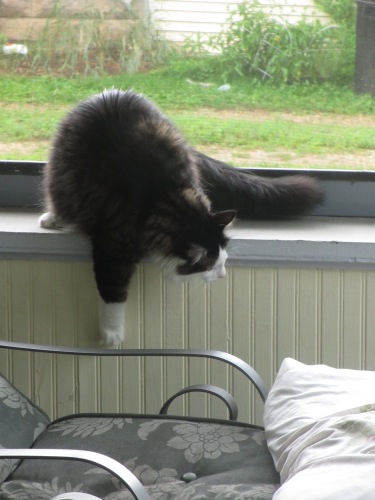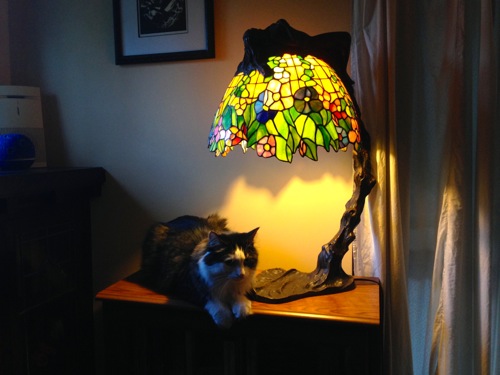 He had a ten minute staring contest with the concrete cat.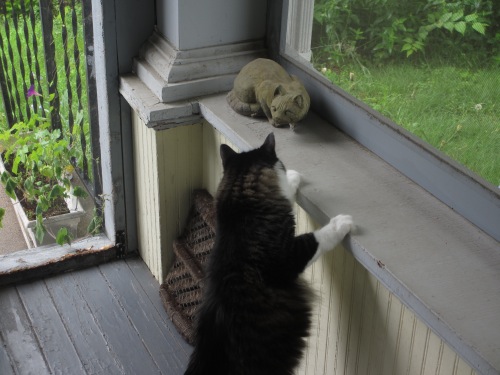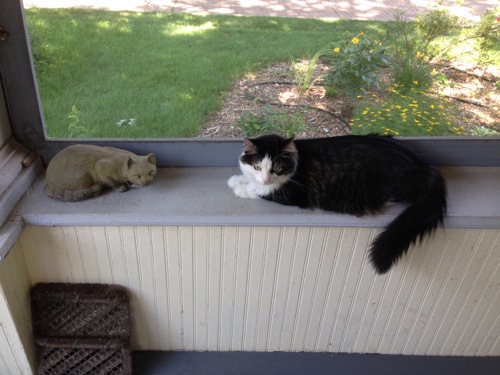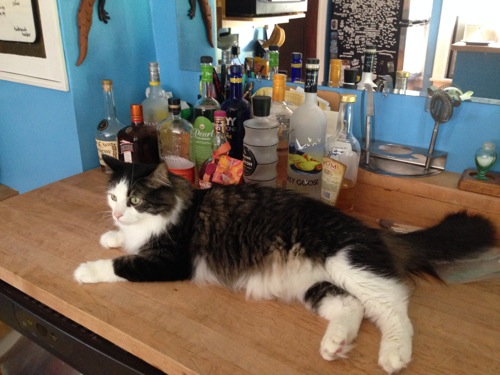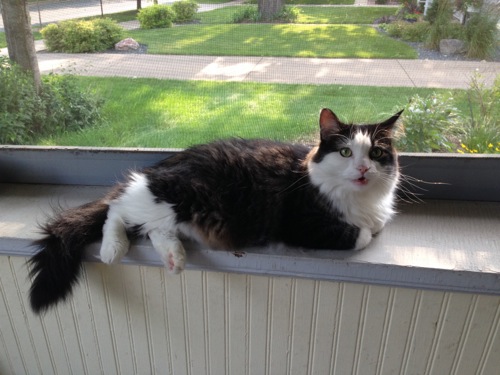 I'm going to miss him.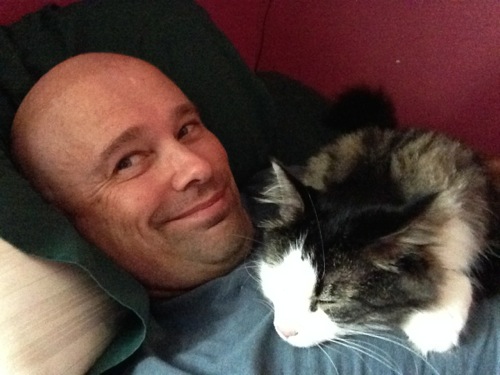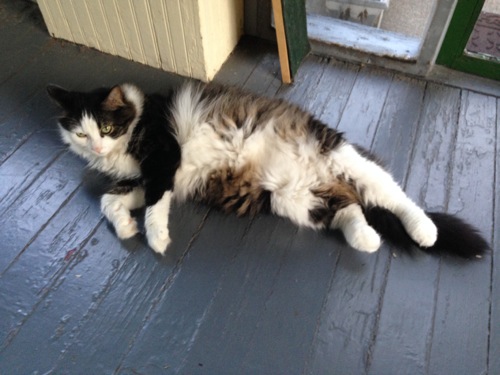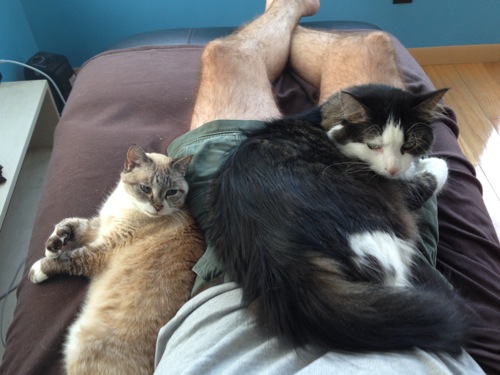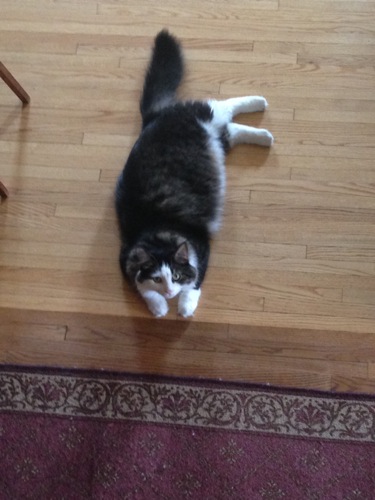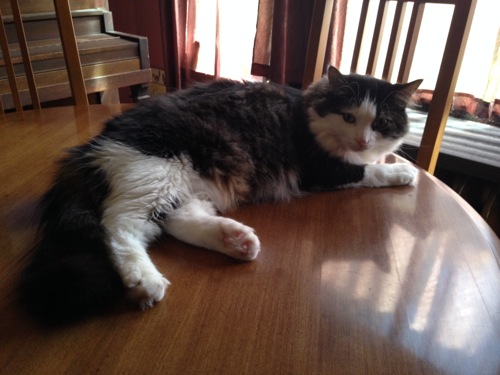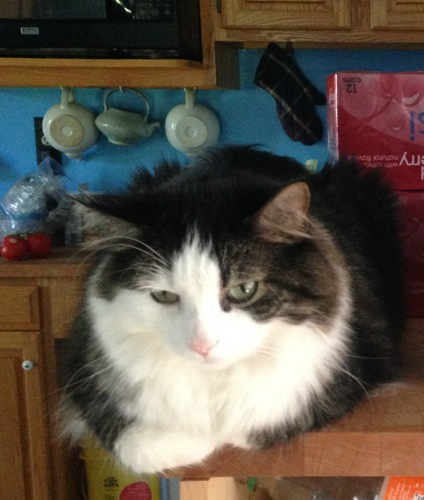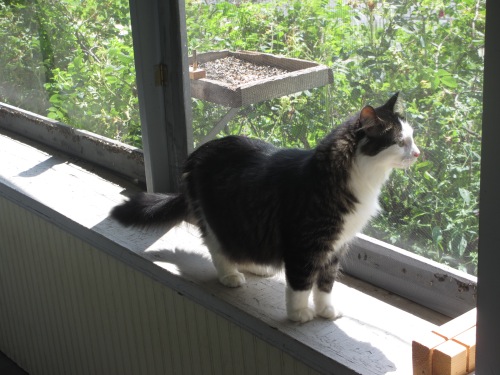 With Scott in our living room.