Waiter, where the hell is my tuna water?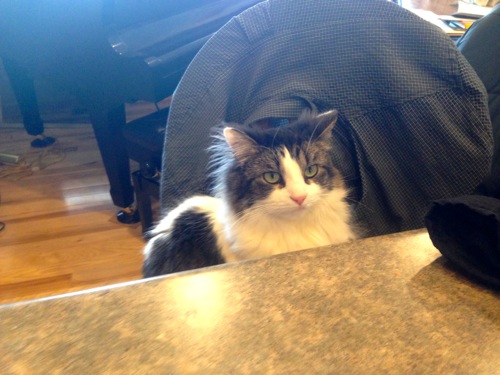 You too? This bar is the worst!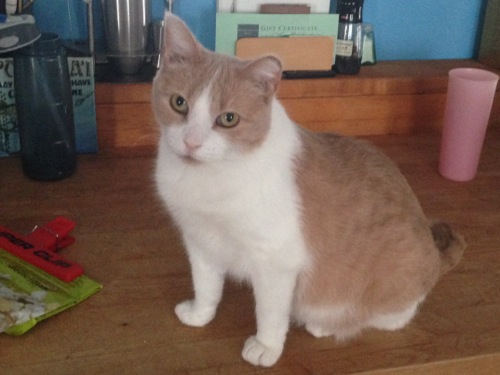 So bad I walked out.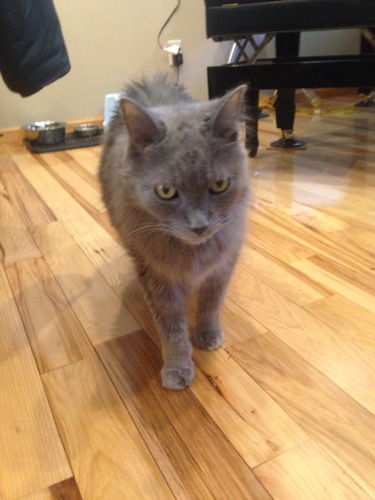 The stools are pretty comfortable, but yeah, no drinks. What gives?
I've got the bartender pinned. Now what?
Eat him!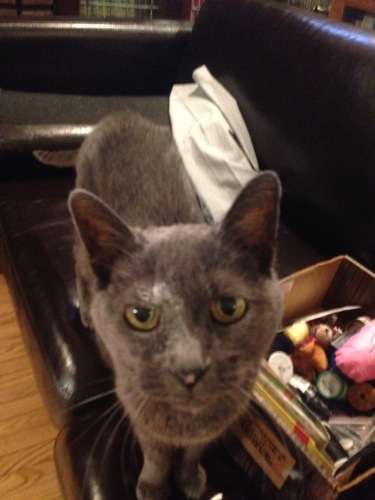 Thanks for the extra cats goes to Matt, Mandy and Neil.