I've been trying to intimidate this cat for hours…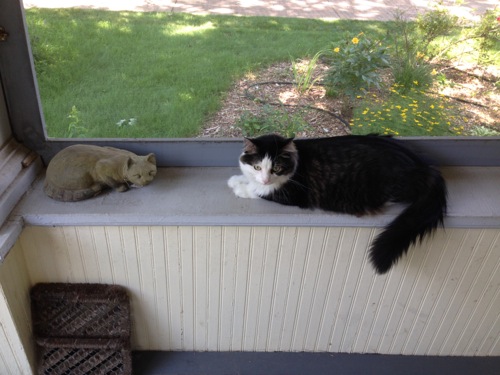 That thing is still here!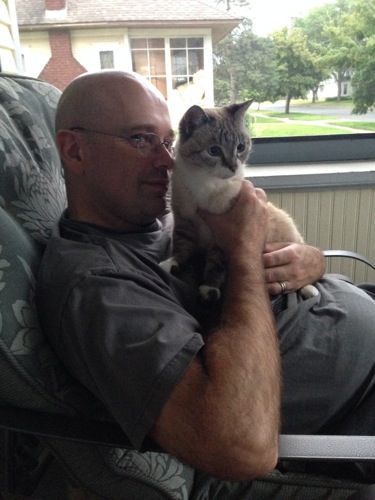 I am robbed of the will to lift my head without technology.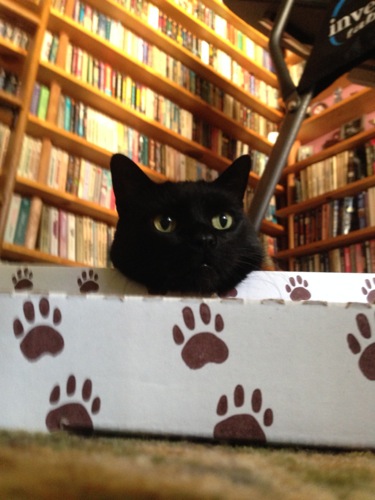 If I hides in ball maybe it goes away…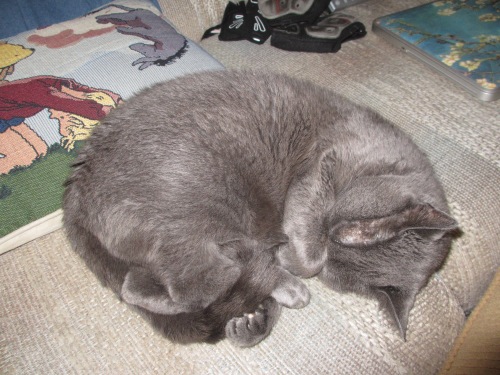 Still not amused by this whole "loaner cat" thing you've got going on right now…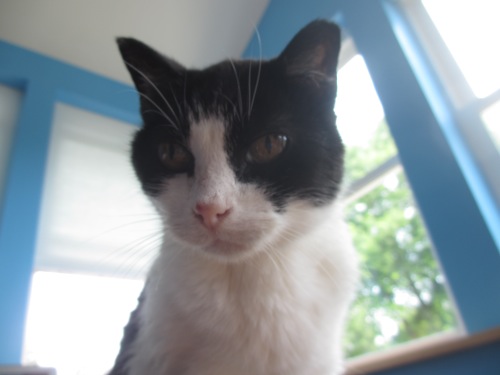 Just believe in the nip and it'll all be all right… Mmmm, nip…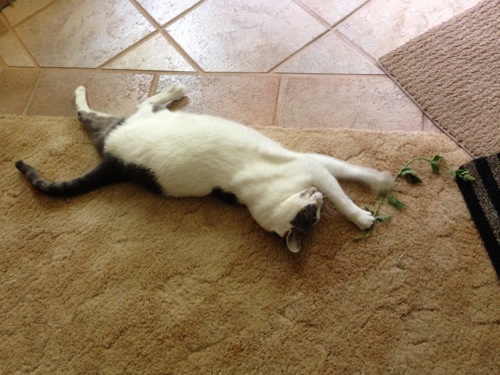 Back to back against the evil one? …and done!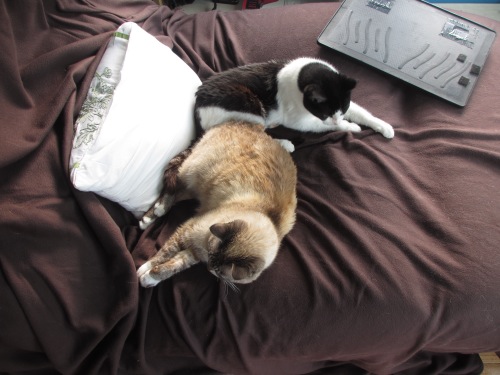 Cats, why did it have to be cats?