Hey, Laura is wearing my vest…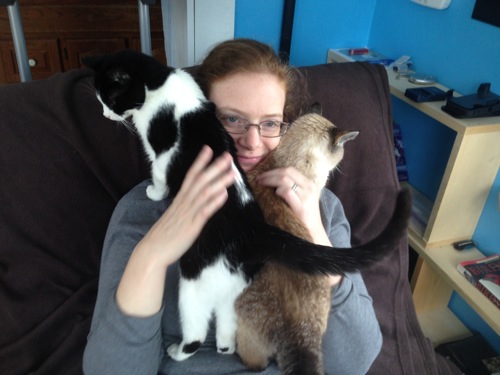 That looks soooo wrong…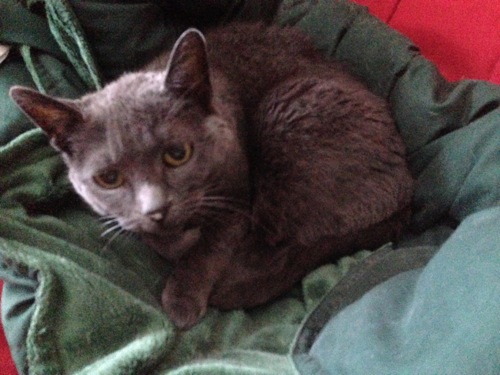 Speaking of wrong? WTF, thumb-monkeys? Black and white is my gig.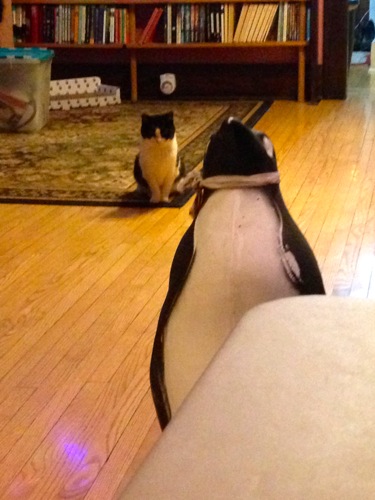 I am apathetic about your complaint, and, well…everything.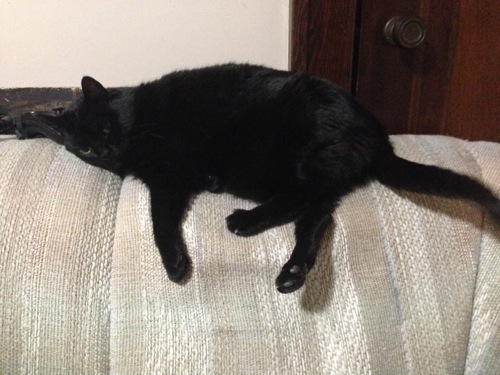 I am in the sun on a lap, complaints will not be entertained.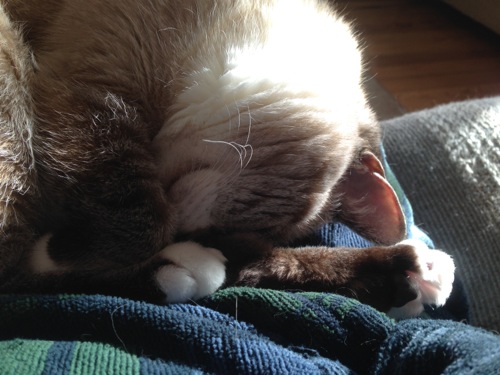 Are you sure, because I really like to complain.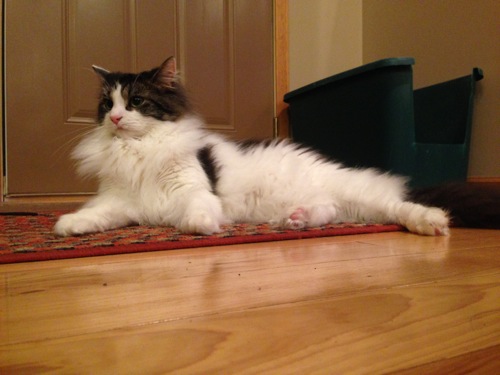 I like to loaf.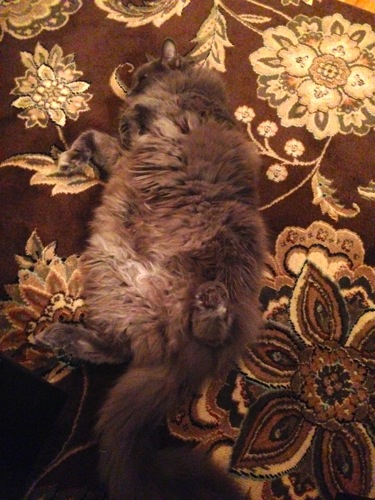 Dude, you ARE a loaf.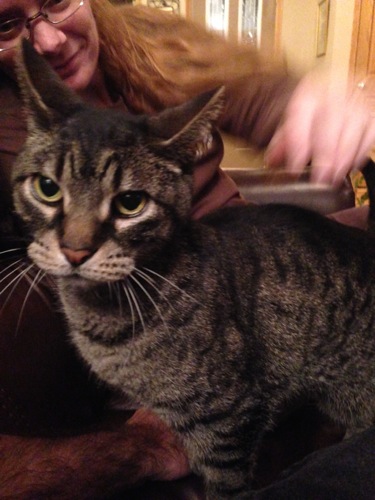 You've got a point. But more to the point, is he still behind me?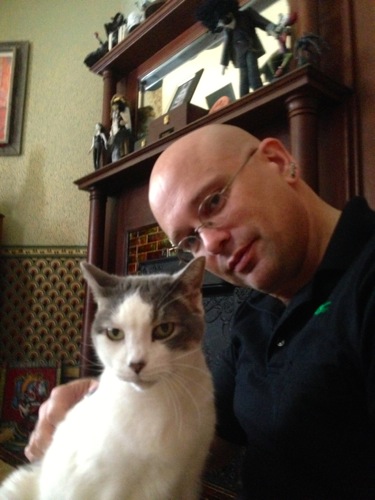 Nope, he is now a power lounger for power lounging parays!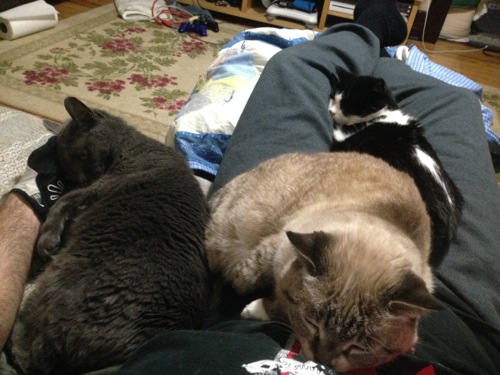 With special guest appearances by my lovely wife, Laura, and the cats of House M and M*
*Matt and Mandy
Oh, yeah and Mike's penguin, too.