What I've been doing this week, cutting down surplused lab tables to make new butcher block kitchen counters:
The kitchen before, overview:
On the left you can just see the edge of the breakfast bar. Center, the desk. Right the dishwasher counter. Note that the last does not come all the way to the trim and that the ledge shelf is a different wood and has no end cap.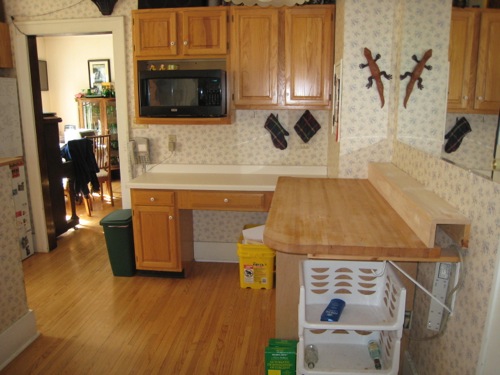 After, overview. Unfortunately taken from a slightly different angle, but more features will show in the close ups.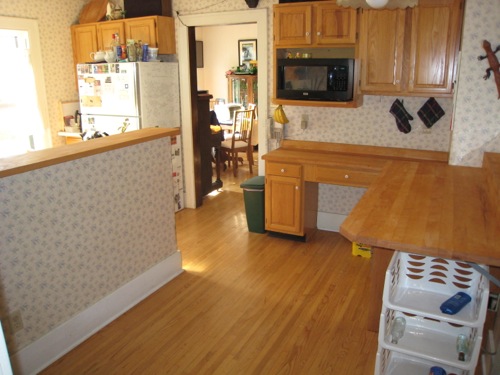 During, pre-oiling, you can see that the dishwasher counter comes over to the trim here and the end capping as well as the uniform construction: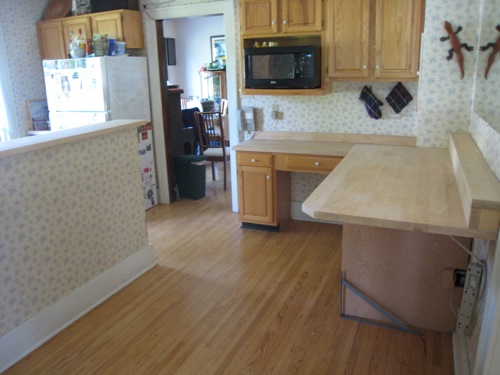 This is what the lab tables looked like:
Dishwasher before: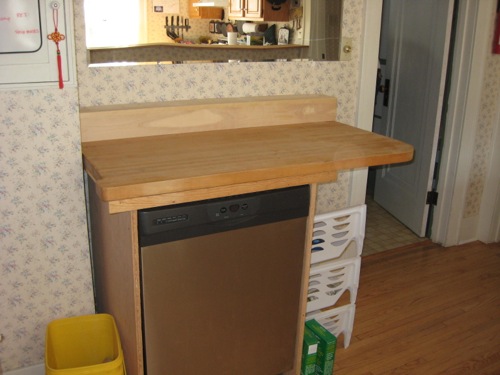 After: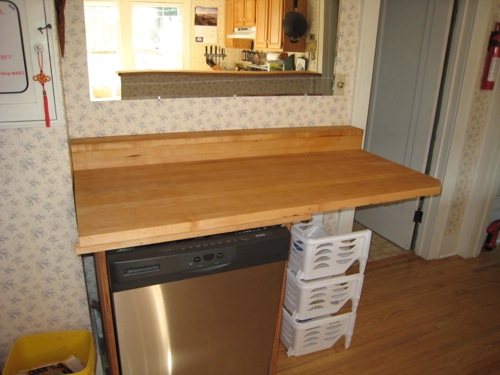 Unoiled: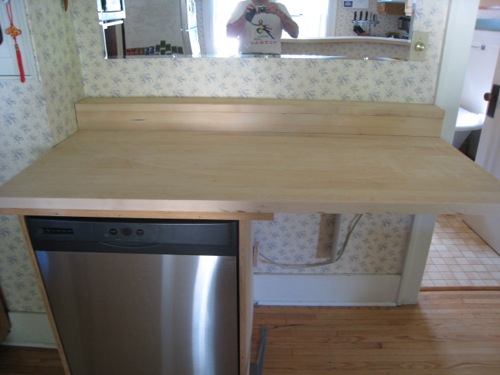 Halfway there: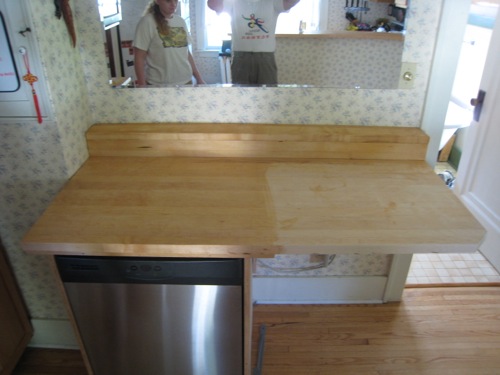 Old breakfast bar (oak plank)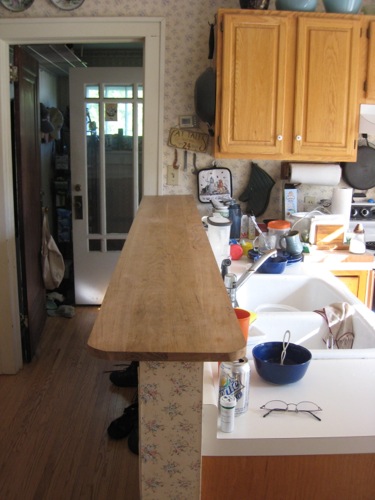 New (unoiled) You can't see much difference—mainly the 45 instead of rounded edges—but it's really night and day: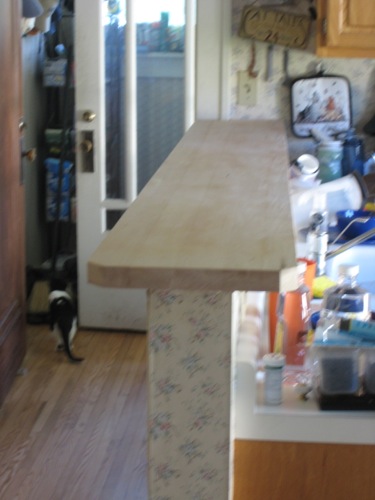 Old desk (white Formica, bleah):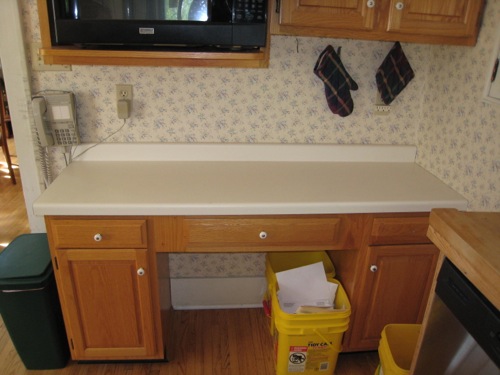 New (w00t!):
I still need to do the two tiny counters and cut down and build the sink counter, though that won't get installed till late October. Still, since these are all actual oiled cutting blocks we've more than doubled the working area of the kitchen.
(Originally published on the Wyrdsmiths blog Aug 31 2009, and original comments may be found there. Reposted and reedited as part of the reblogging project)