3 cats in a 1 cat space…this is not going to end well.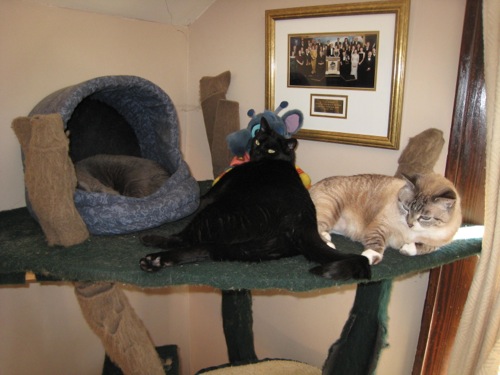 Otter cat has lost her shell cracking stone 🙁
Piano cat does not want piano played.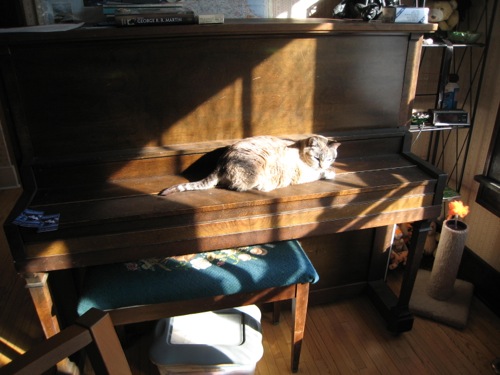 Or perhaps piano cat is just sun cat in a different beam.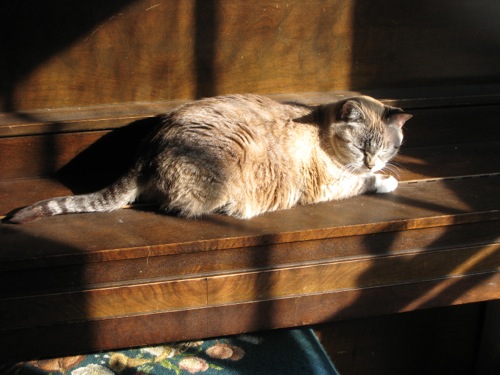 I controlz da TV wif my mind…I mean head.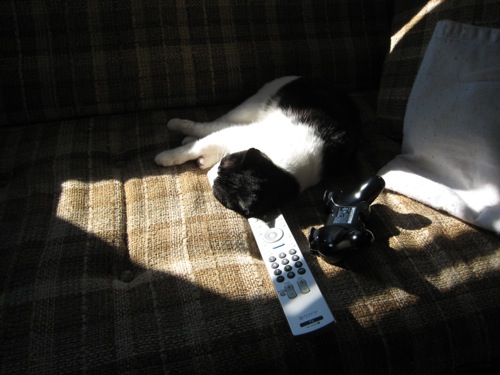 I just have very large bones!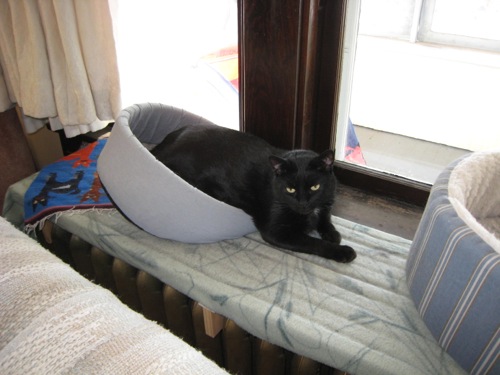 (Originally published on the Wyrdsmiths blog March 5 2010, and original comments may be found there. Reposted and reedited as part of the reblogging project)