Matt Kuchta and I have a now well established madness to our methods. It starts out with a suggestion for some sort of thing we can build or break or film or make.
For example, Matt says: "Hey, Kelly let's build a white elephant in Neil Gaiman's backyard."
The next thing that happens is escalation. I go out to the yard and look around and think: hey, look at that giant mound. Then I come back with: "Screw elephants, let's make a dragon, a really really big dragon!"
Now in the real world the next thing that happens would be someone talking us down. But here in the Land of Hijinks, the next question is generally: "When can we start?" Or, "Who's crazy enough to help?" Or, "High speed, time lapse, or stop motion?" Or, "I wonder what sort of pictures we could take with the finished product…"
Then you get things like this: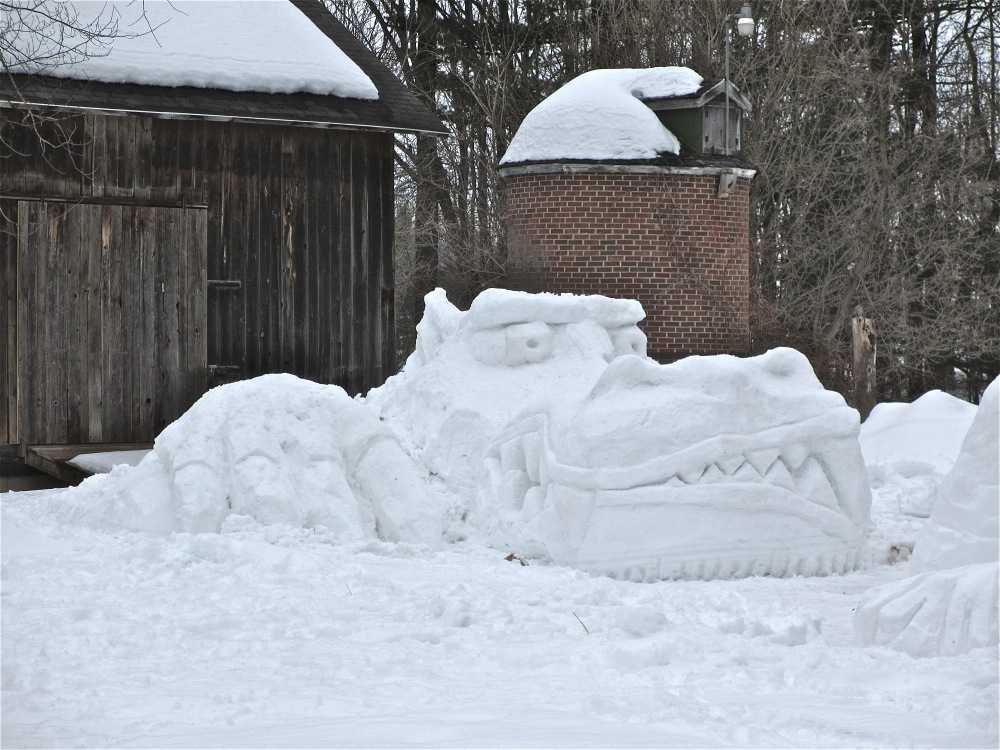 Photo: Kelly McCullough
Which looks like this from above (230 feet from nose to tail tip):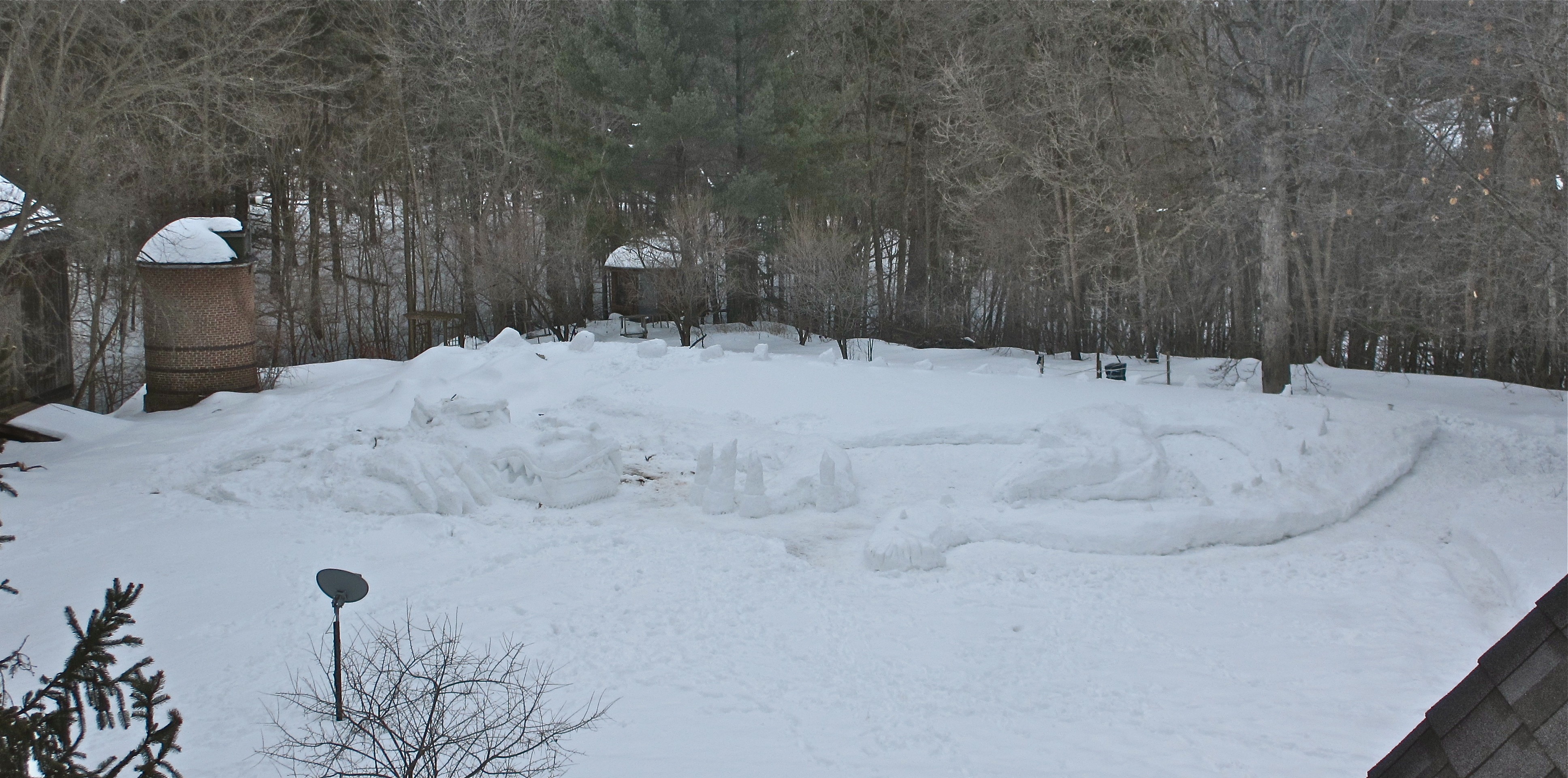 Photo: Kelly McCullough
And like this, with yours truly in the Vallejoesque role of the slave girl being rescued by the heroic barbarian…or something like that: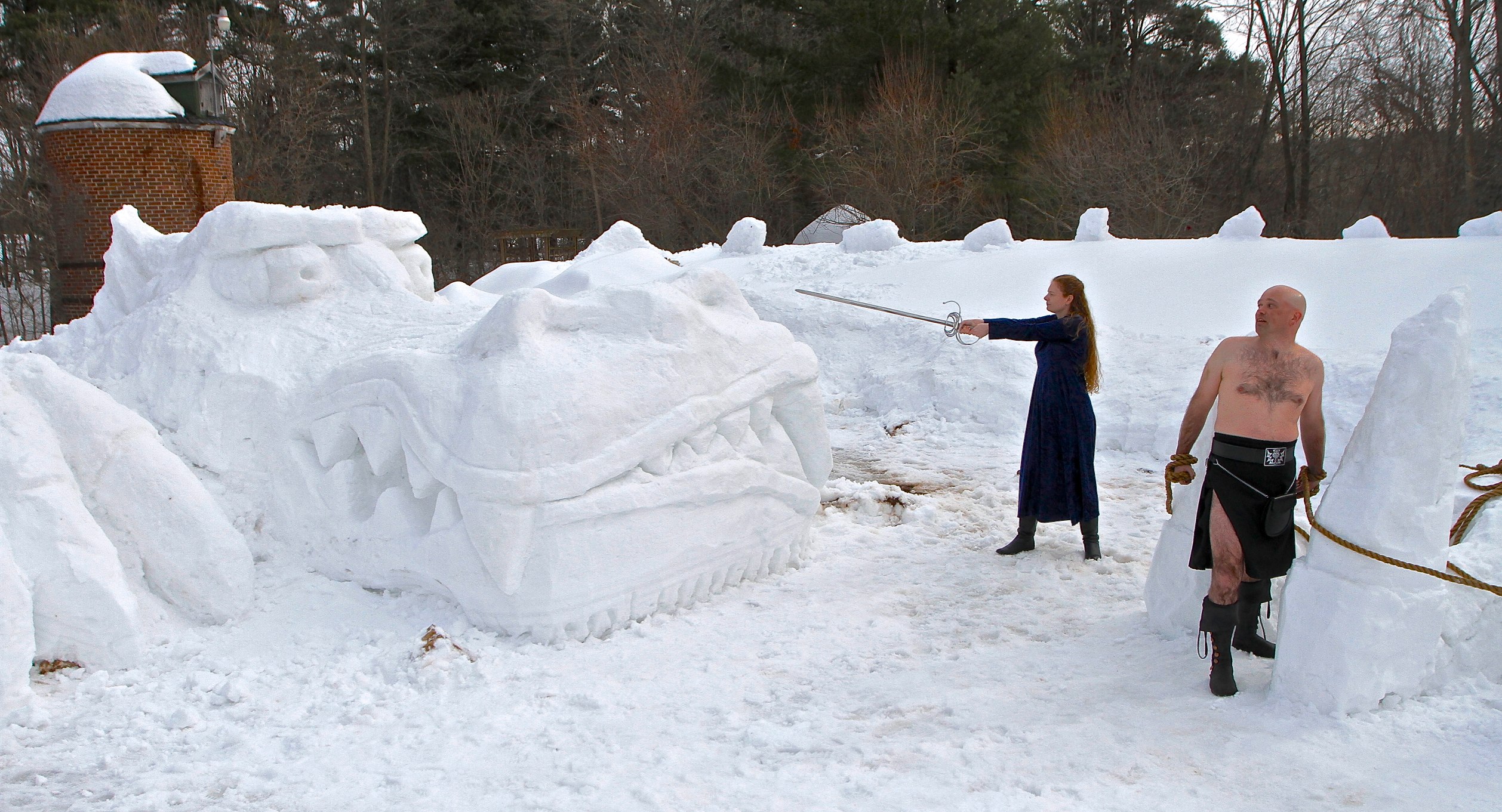 Photo Matthew A Kuchta
Or the filmic version of the construction (Video link for those who can't see the embed):

(click on space above if video doesn't appear immediately)

Building the Snow Dragon from Matt Kuchta on Vimeo.
So, that's how things happen here in the Barony of Madcap in the Land of Hijinks.
More of Matt's marvelous photos of the process can be found at his Flickr set.
With many thank yous to our enablers and volunteers, in this case: Todd Zimmerman, Ethan Zimmerman, Mandy Little, and Laura McCullough. And to Neil Gaiman for supplying the snow and the setting, and to Woodsman Hans for help on the snowblower front.