We have reached the end of an era with the passing of Coconut, the last of the cats of Castle Gaiman. Back in 2010, when I first became friends with Neil, I absolutely fell in love with the menagerie that lived at his house and spent many hours walking borrowed dogs, petting the resident cats, or simply writing in corners with feline companionship. Portions of ten novels were written in the castle, and whenever I worked there Coconut always found me and curled up on or near me. He was an incredibly social and loving cat; I am going to miss him enormously. He was a frequent guest on Friday Cat Blogging and I ended up with a lot of pictures of him over the years. As is my tradition when I lose a pet friend, I'm going to share a portion of them as a farewell.
My last shot of him. Old and thin but still himself to the end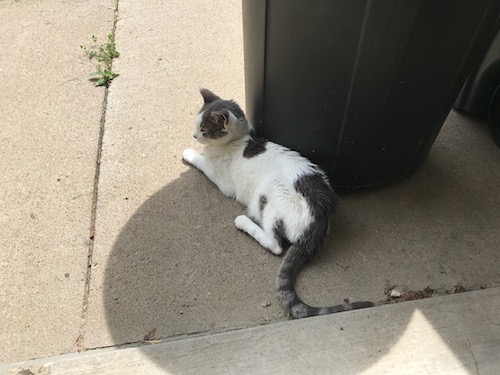 And, this was my first.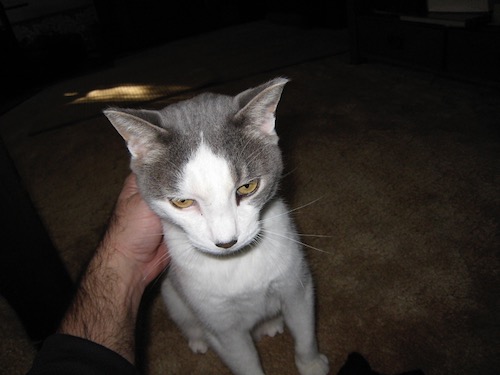 Sitting with me while I was writing last fall.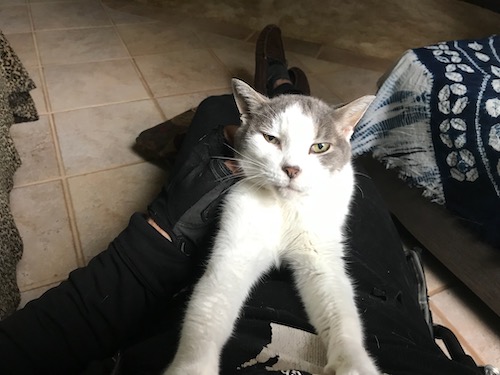 Cuddling with Laura back around 2012.
He was often waiting at the door when I showed up.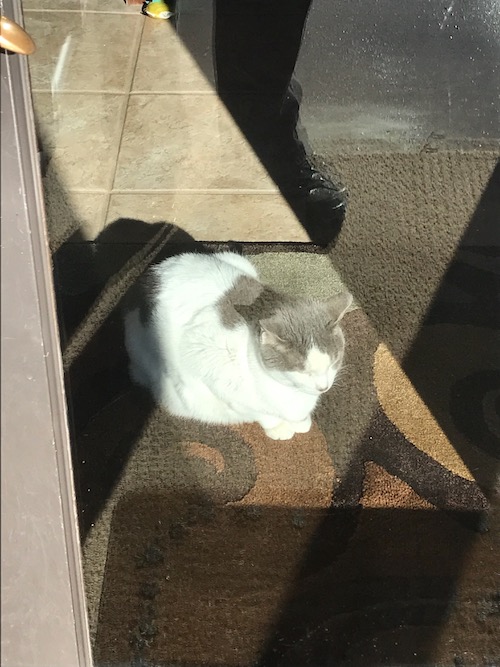 Writing in the tower.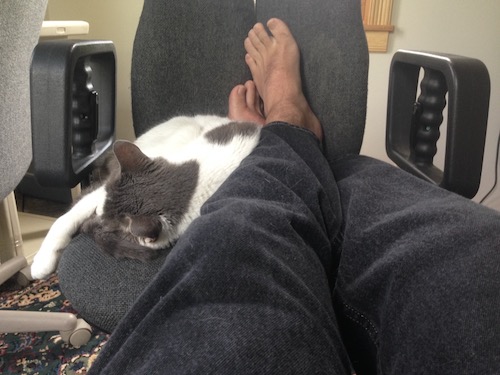 And in the kitchen.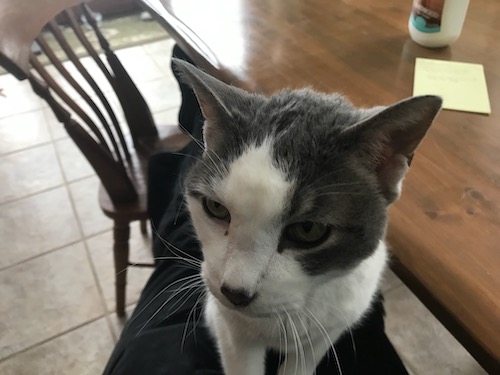 He could be a goof.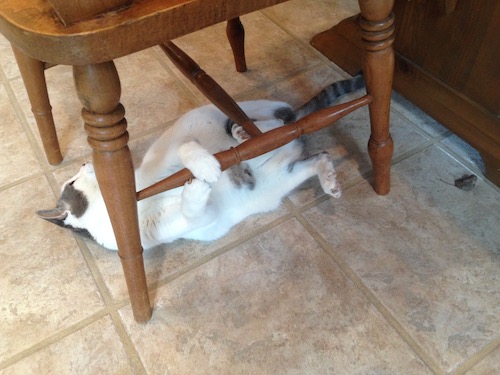 Or the picture of dignity.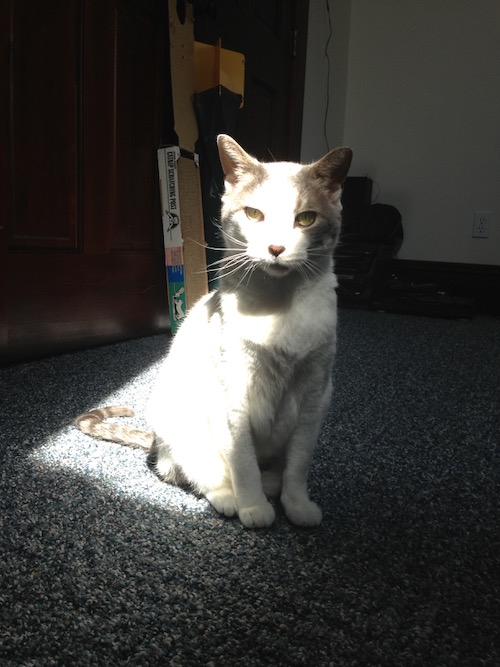 He kept the magnificent Princess close company in her final days.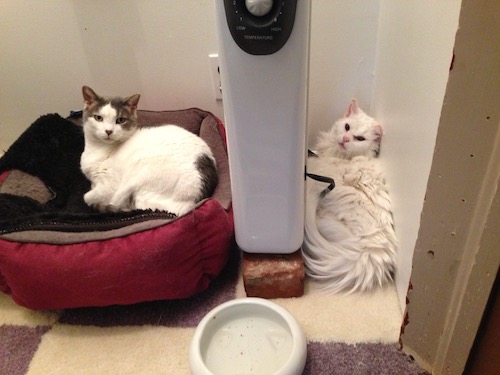 Here they are sometime in that first year I made friends with them.
He was a but dubious about this interloper.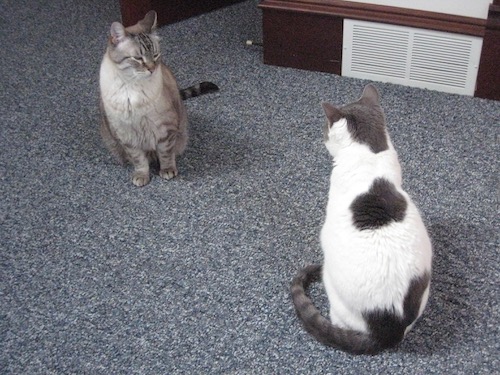 But he really loved people.
With Laura last winter.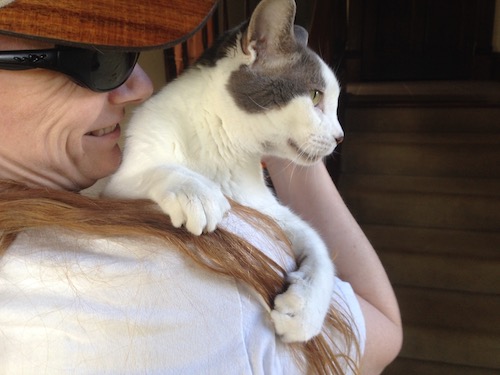 And me that fall.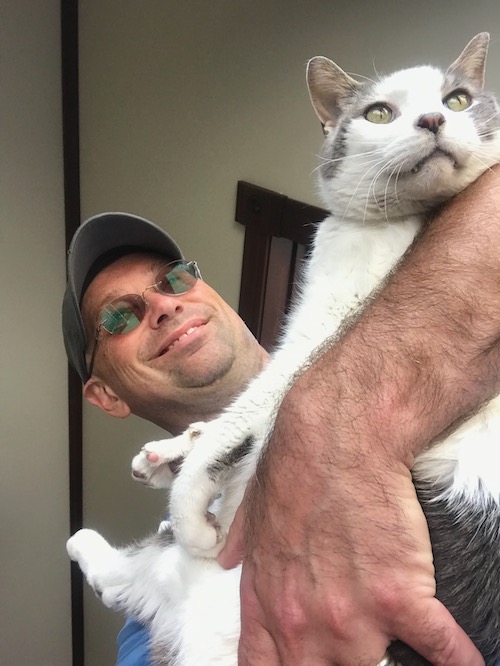 Here he is helping me with another book in the library.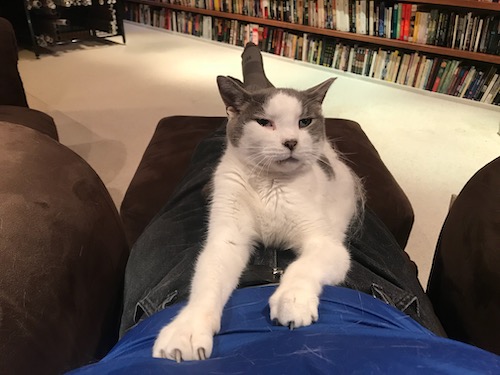 My most common view was of him waiting for me to put the laptop down.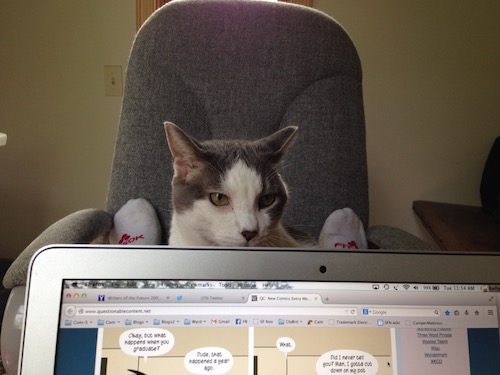 I just love this.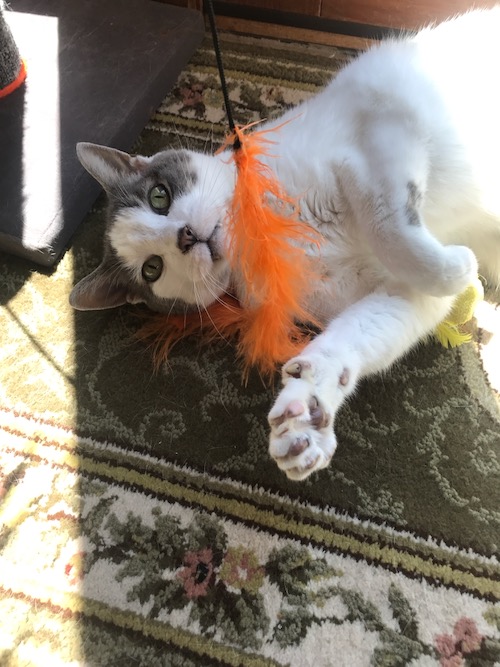 A champion sleeper.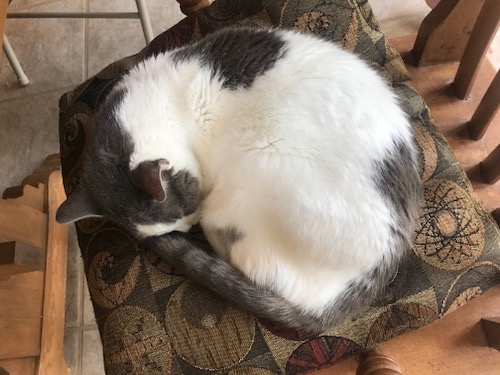 Even when balancing precariously.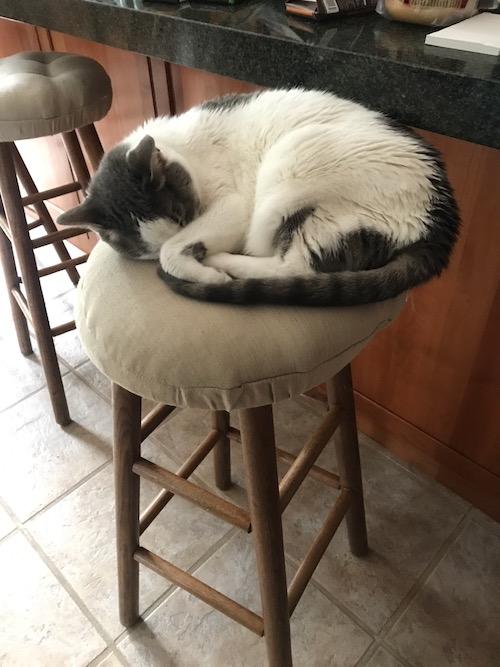 This is not a trap. He liked belly rubs.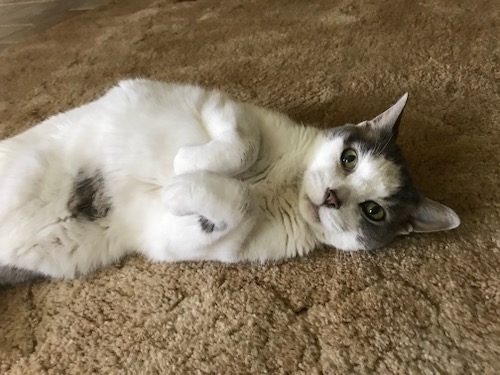 And sun.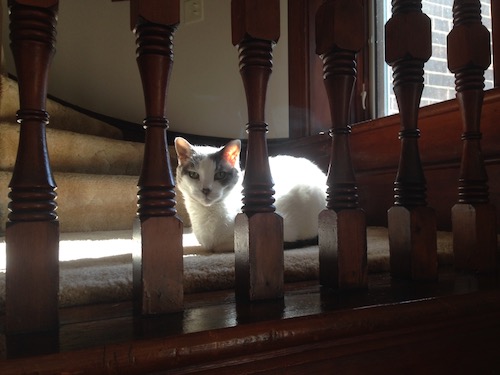 So much sun.
If I didn't pick him up fast enough he got quite demanding.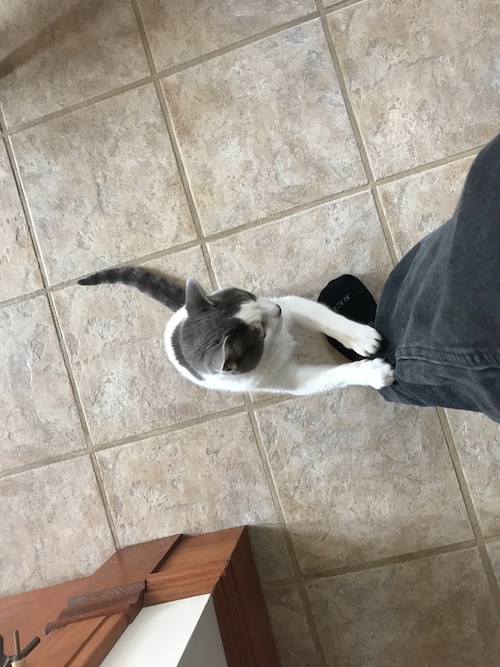 Verbally too.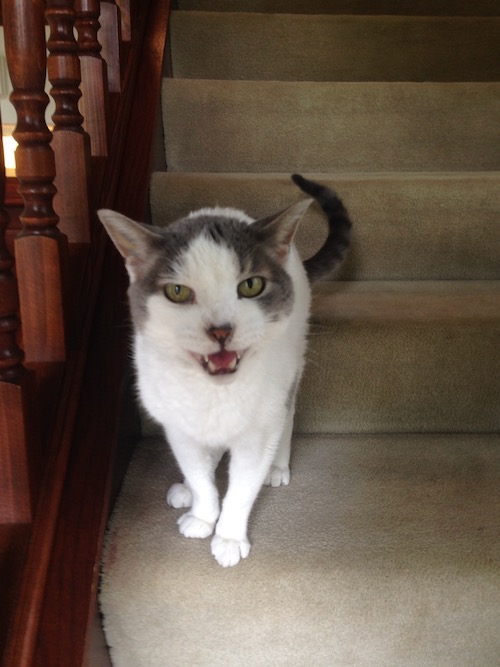 This is usually how he said goodbye.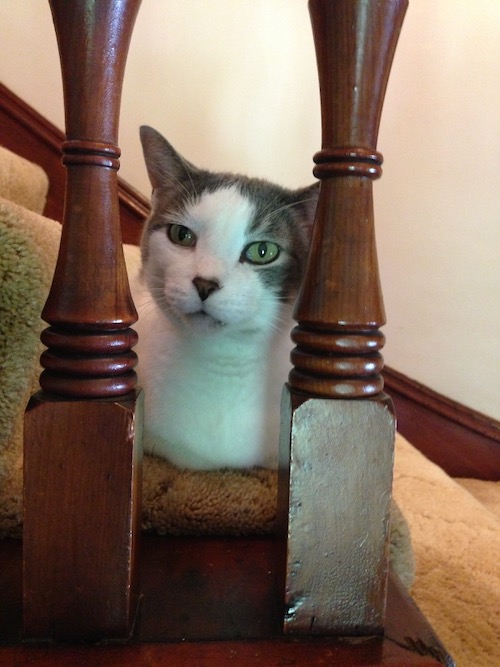 He liked drinking from the sink while Princess was alive.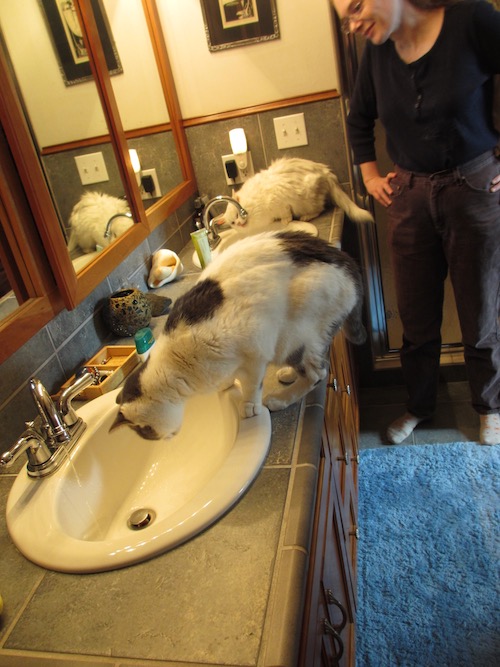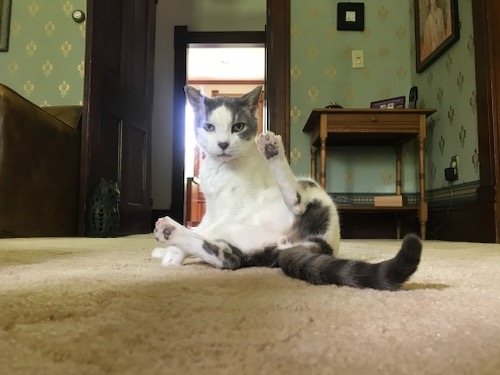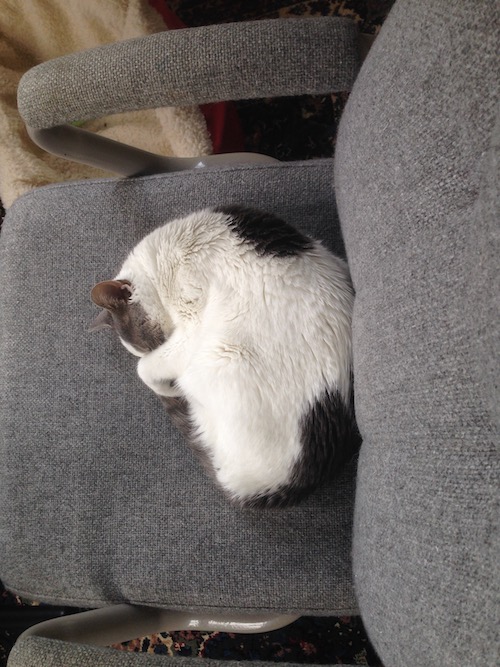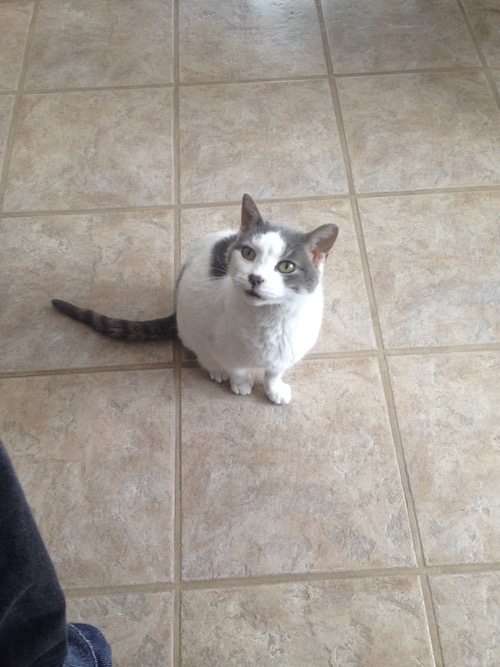 But mostly he liked people.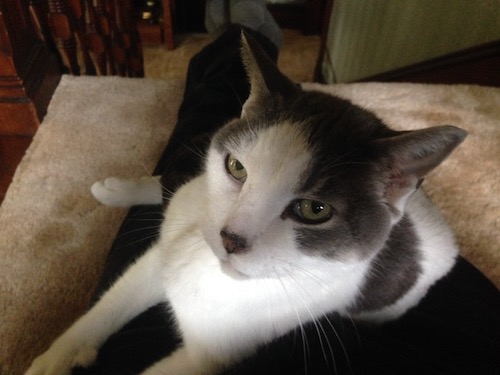 Damn, but I am going to miss this little guy.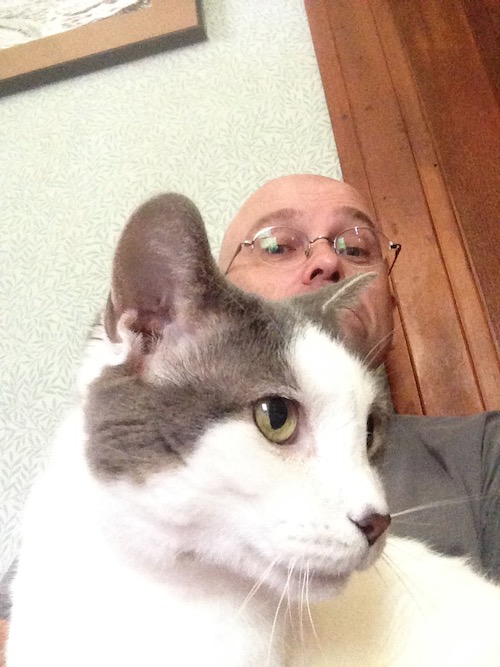 Such a charmer.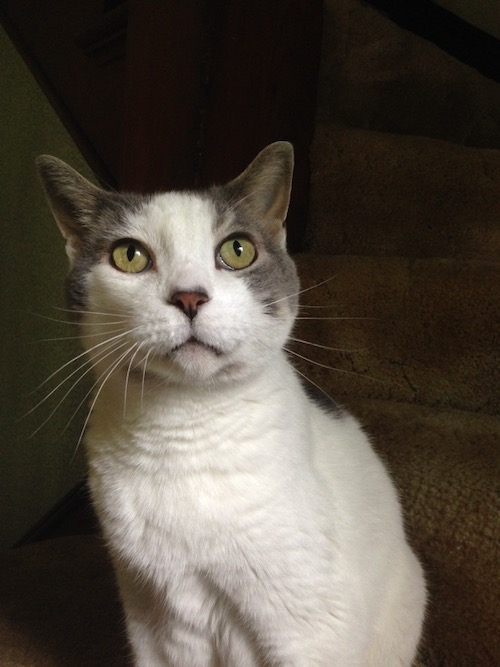 And so sweet.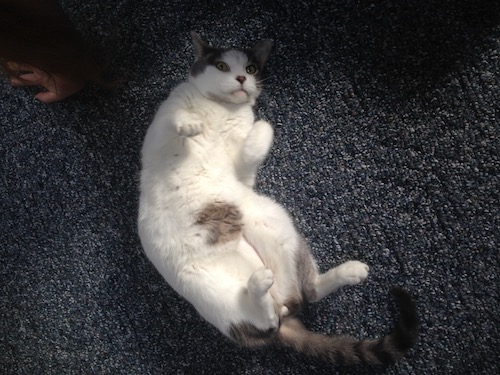 I'm going to end with this shot because I find it haunting.