Have you seen my monkey? I can't find him anywhere.*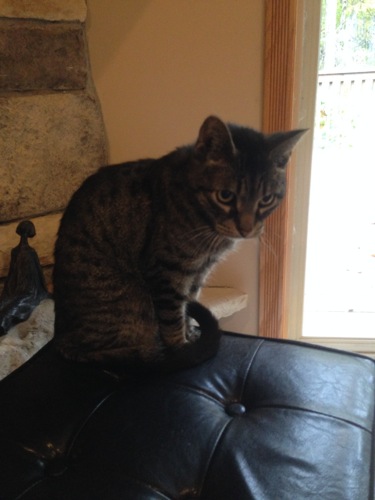 No monkeys here, but the feather toy is all MINE!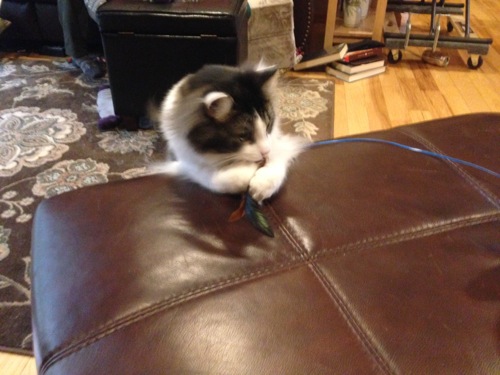 This is not my monkey. Is he down there?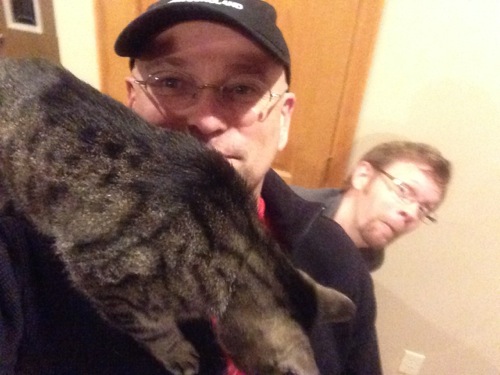 Monkeys are overrated.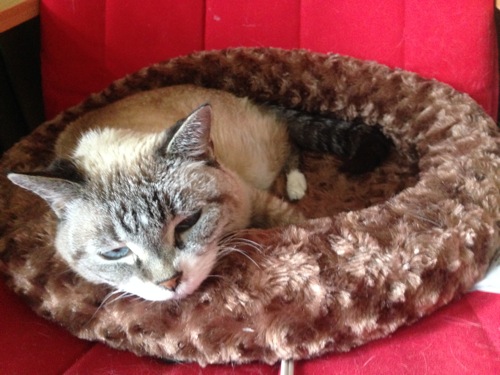 Yes, naps are better than monkeys any day.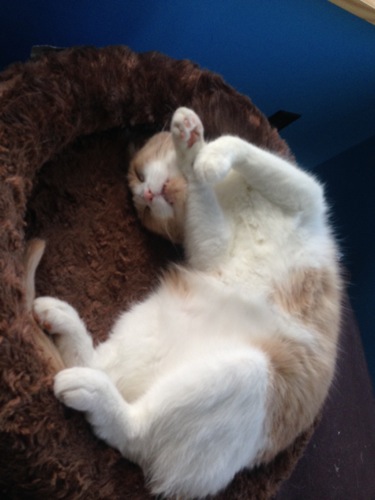 I has a monkey, and he loves me.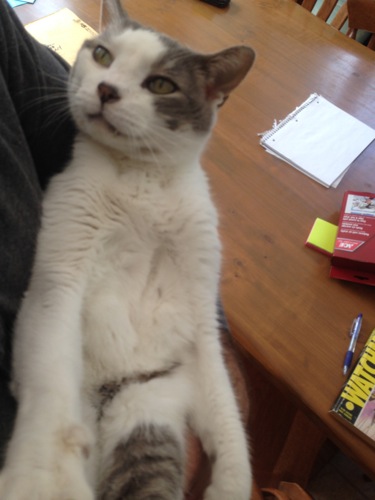 I would also like to have a monkey, but he is out of reach!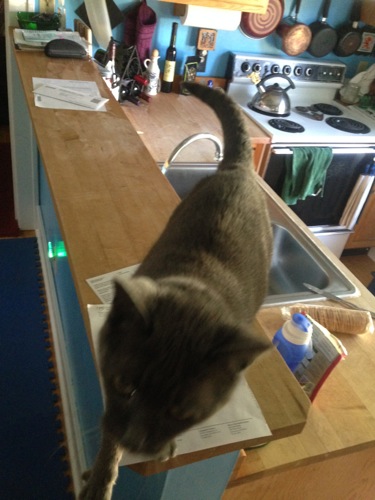 Where oh where is my monkey? Is he hiding under this shirt?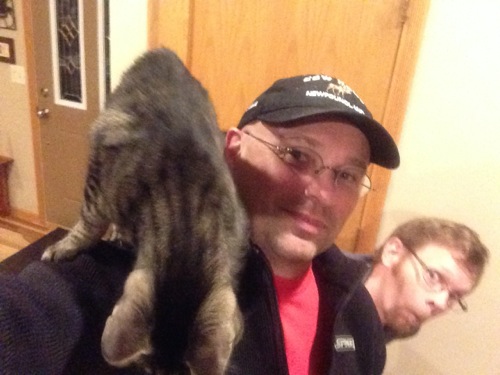 Oh well. If you find my monkey, please tell him to come give me pets.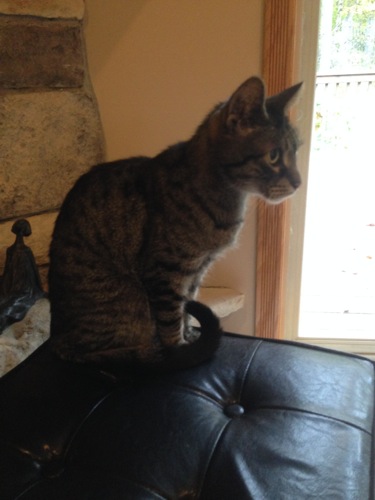 *With thanks to Matt Kuchta, Mandy Little, and Neil Gaiman for guest kitties.