Hey, thumb-monkey, this bird tv stuff is pretty cool. I want to eat that one!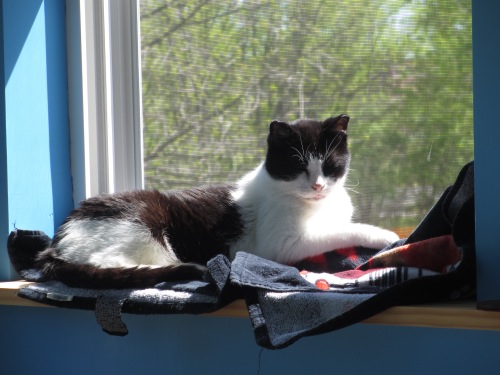 Wait, what now?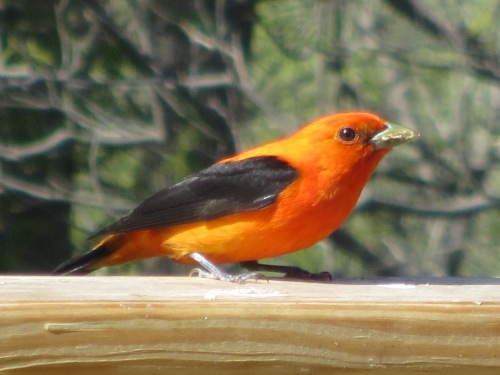 Ooh, delicious delicious birdies. But I prefer blueberry.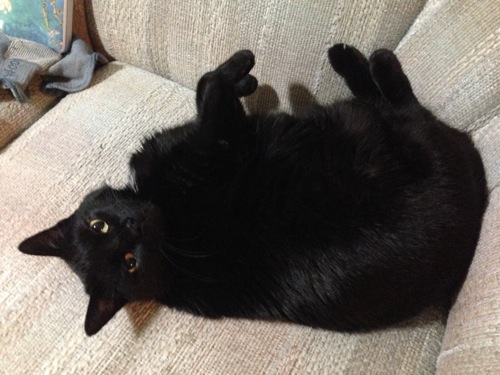 Excuse me?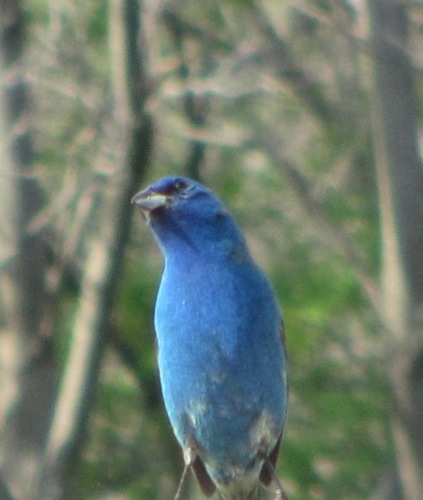 Oooh, now I'm drooling…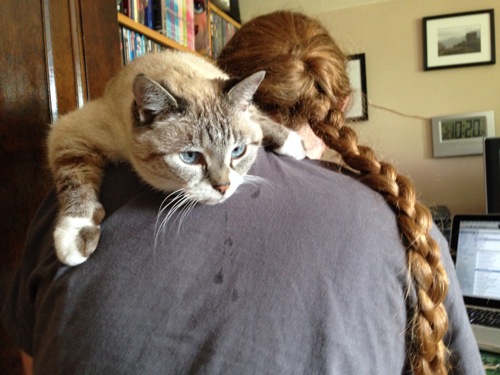 All right, that's it. Hey, Bob, the cats are getting uppity.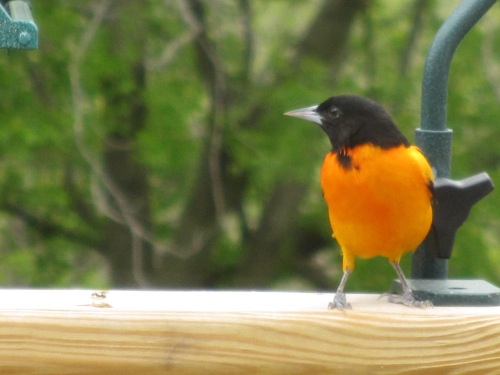 Yeah, well what are you gonna do about it, bird? Birds against cats, that won't end well.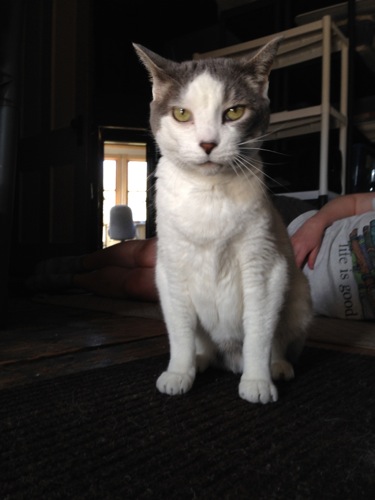 Not for the cats, anyway…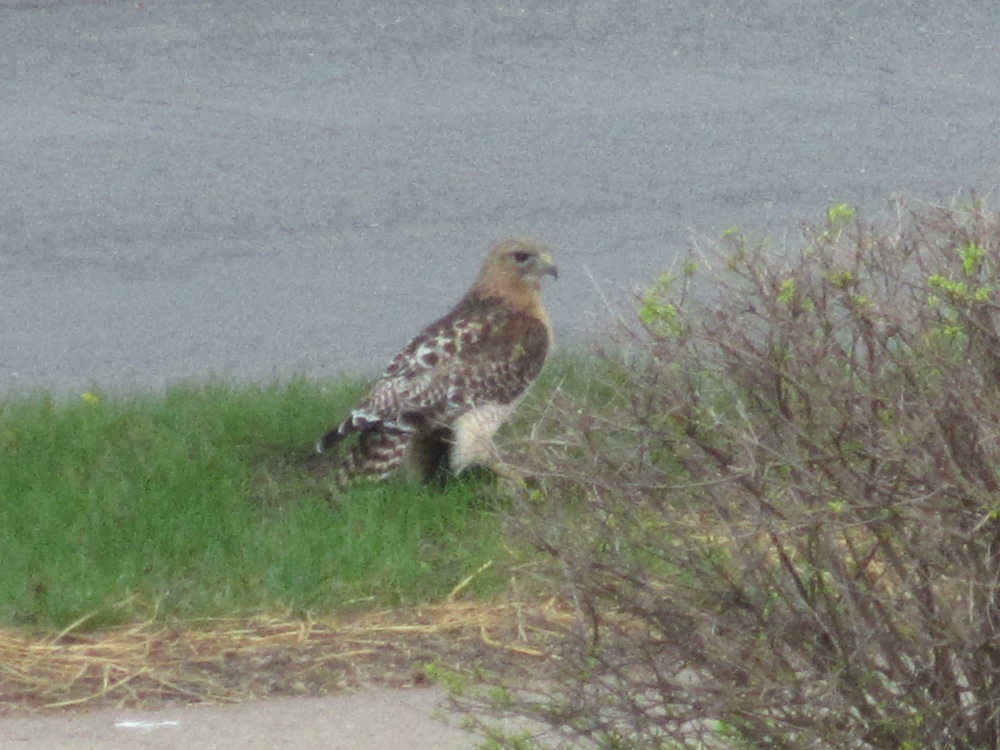 I didn't even know they made birds that big…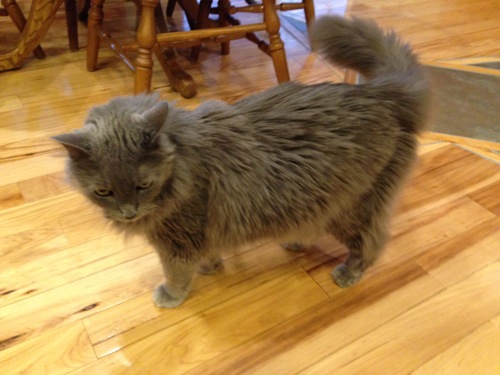 You know, maybe we should reconsider this whole birds vs. cats thing… Votes?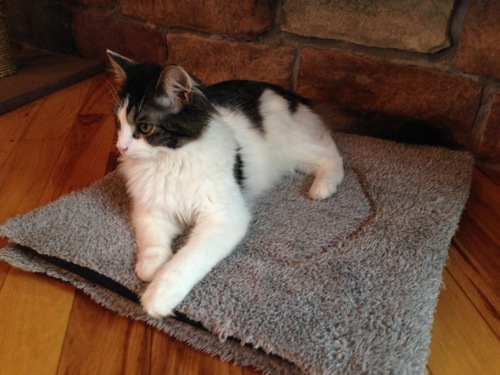 I vote to remain an indoor cat and leave the birds outside.
Nobody expects the FUZZYGATOR!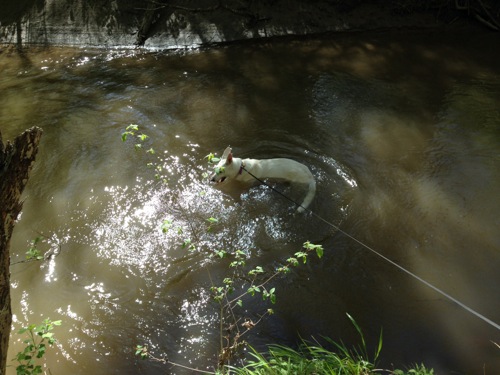 With thanks to Neil Gaiman, Michael Levy, Sandy Lindow, Mathew Kuchta, and Mandy Little for the extra fuzzies.