She's behind me, isn't she?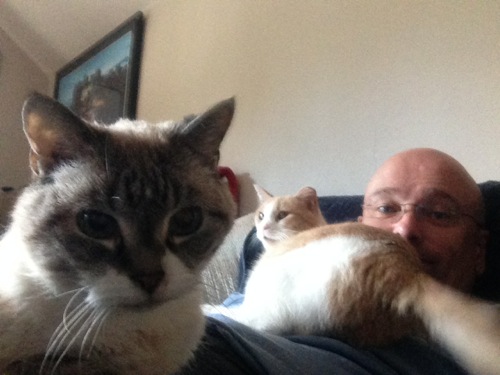 Yeperrrbit!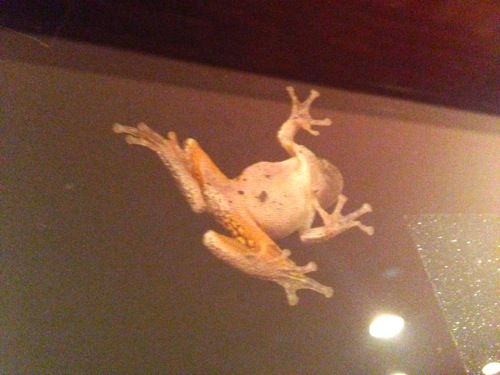 What the hell is with the frog?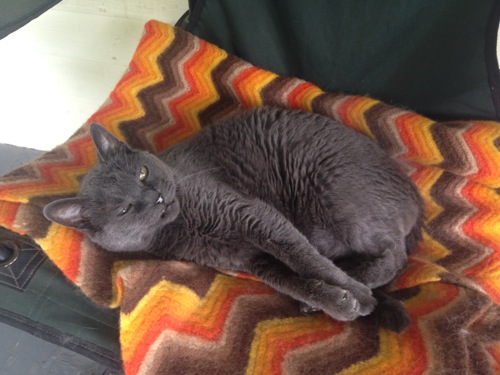 I think something like this…
Cats are sooooooo weird.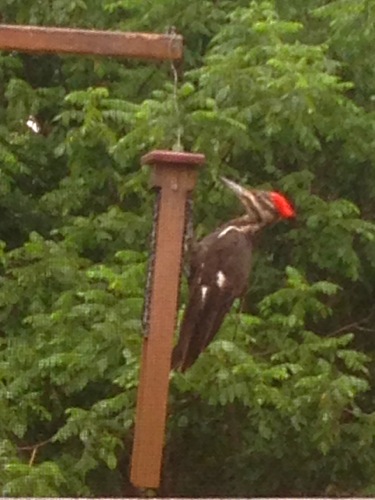 She's behind me again, I just know it.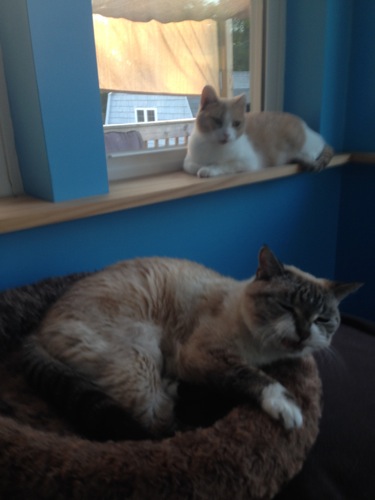 That's it, I'm going to watch something really surreal…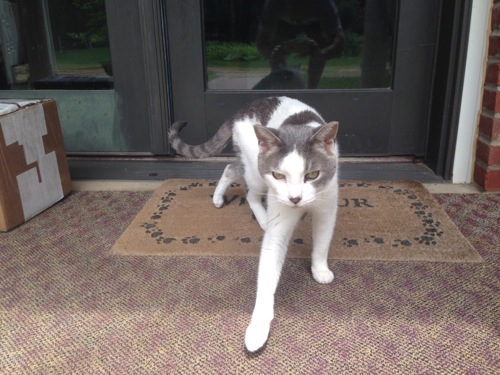 Like this Gratuitous Author Cream Pie Sequence:*
Pie with Neil (closed captioned version) from Matt Kuchta on Vimeo.
With thanks to Neil Gaiman, Matt Kuchta, and the ever game Laura McCullough,