Updated: This was inspired by Scalzi's pranking of Wil Wheaton (link below) and perpetrated by my friend James (link in comments) with the support of a rather large cast of unindicted co-conspirators. It is also made of awesome.
Ravirn…on velvet…eviiiiiiiil: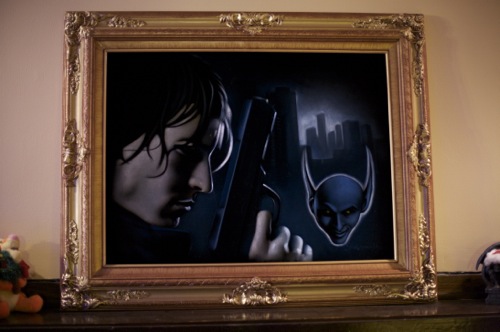 I see the painting: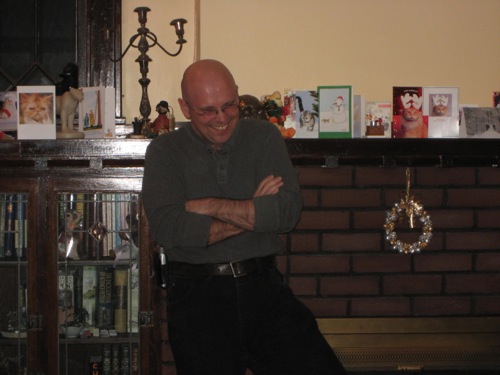 Me and my velvet Ravirn: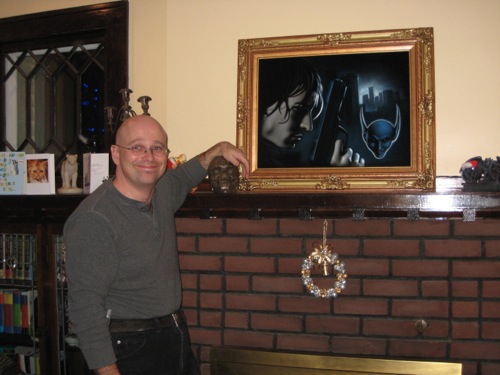 Recreating the Wil Wheaton pose: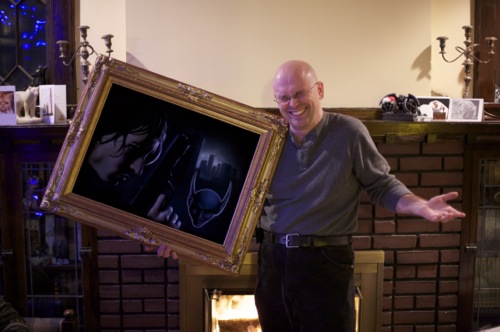 And Scalzi's original eviiiiiiiiil.
(Originally published on the Wyrdsmiths blog Dec 19 2009, and original comments may be found there. Reposted and reedited as part of the reblogging project)